Sugar-Free Eggless Eggnog
A very good substitute for egg nog.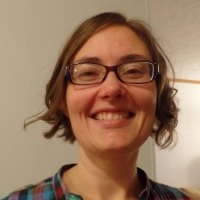 This was super super sweet, so I'd definitely make it without the splenda next time. Otherwise was a good substitute for eggnog.
In a large bowl, combine the milk and vanilla.
In another bowl, combine dry pudding mix, sweetener, nutmeg, and cinnamon.
Whisk into milk mixture until smooth.
Refrigerate until served.