Sugar Free Cranberry Sauce
Demandy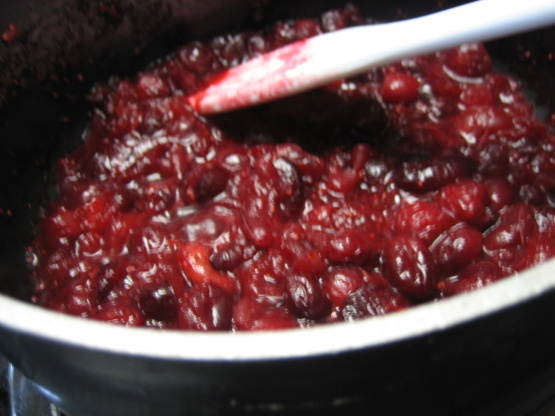 I use this for my diabetic friends who come on Thanksgiving and Christmas. I got this recipe from an Equal recipe card somewhere.
Combine water and cranberries in a medium saucepan. Bring just to boiling; reduce heat.
Boil gently, uncovered, over medium heat 8 minutes, stirring occasionally (skins will pop).
Remove from heat mash slightly.
Stir in Equal; cover and chill.