Sugar-Free Banana Soft Cookies
Annacia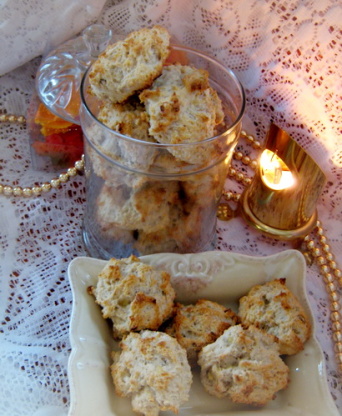 These cookies are so delicious! I'm watching my blood sugars so I'm always trying to find new and good tasting sugar-free recipes.

To make these more sugar free I used Splenda for the honey. My dough was very dry and even the addition of 4 Tbsp of fat free milk, which made it workable wasn't actually enough in the end to yield a smooth and soft cookie exterior. I didn't sample until after they were baked and I felt that they would have benefited from some more sweetening. The recipe is very easy and quick to put together and I believe that I'll try it again but adding another 1 or 2 tbsp of Splenda and milk until it's a softer dough than I had this time.
Preheat oven to 400°F - 200°C Cover a baking sheets with a cooking paper.
Cream together butter, honey, mushed banana and egg white. Sift the flour with the vanilla extract and stir in the butter cream. Whisk to combine. Drop by teaspoonfuls onto the covered baking sheets. Brush with milk. You can sprinkle some cinnamon or sugar substitute if you like. Bake about 15 minutes or until lightly brown.