Anonymous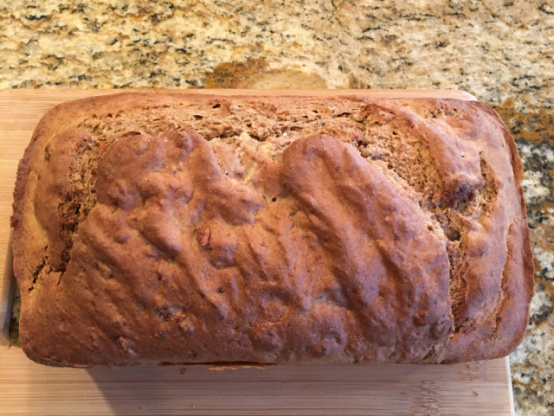 My 11 month old had a little taste test of banana bread and he loved it so I searched for a sugar free banana bread recipe. He loves this bread and so does the rest of the family!

Excellent - I added about a half teaspoon of white stevia powder as my orange juice was fresh squeezed and not very sweet. I also used dried cranberries. Excellent bread - moist and delicious. DH loved it too and he typically hates "sugar free" or "light" recipes. This is a keeper for sure!
Preheat oven to 350 degrees.
Combine the flour, baking powder, baking soda and cinnamon in a bowl. Stir to blend.
Place bananas in blender and puree until smooth.
Add the bananas and rest of ingredients to flour mixture and mix well.
Pour into a greased loaf pan.
Bake for 40-50 minutes or until a knife inserted comes out clean.
Cool on a wire rack.
ENJOY!