Sugar-Crusted Chocolate Cookies
ChefLee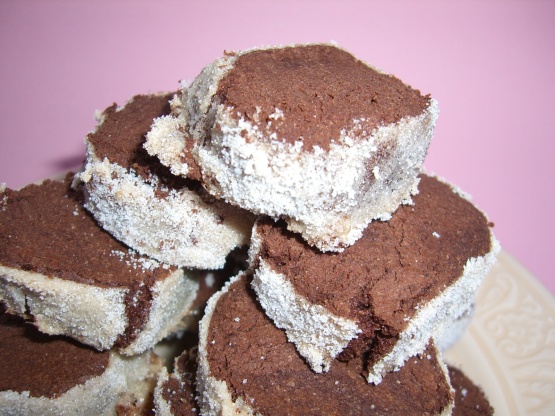 A Jacques Torres recipe that makes a delicious, crumbly-textured cookie. Dough is done in the food processor.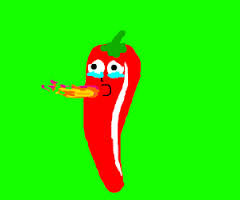 I am glad to have a recipe involving chocolate from Jacques Torres!!! These are delicious sables, dense like shortbread. I realized after I baked them (and read back over the recipe), I had made a huge error and forgotten the other 2 TBSP butter and only put in the 1/2 cup. This made them a little harder to cut thinly (because I didn't want them to break in half or crumble) after the chill time so mine were more like 1/2 inch thick. I used a really high quality, high fat Dutch process cocoa that I get at Penzey's because I am sure that Jacques makes his own!!! (I still want his show to come back to Food Network so we can learn more about chocolate!!!!) We really enjoyed these cookies, I will definitely make these again with the other 2 TBSP butter so I can get them as close to Jacques' as possible!!! Thanks for posting this great recipe!!
In food proceessor, pulse flour, cocoa, and salt. Add all butter and process until sandy, about 3 minutes. Add all powdered sugar, milk, and vanilla, and process until a firm dough forms.
Transfer dough to 2 sheets of plastic wrap and form into two 7" logs, about 1 1/2" thick. Wrap in plastic and refrigerate until very firm, at least 4 hours or overnight.
Preheat oven to 350 degrees. Position racks in upper and lower thirds of oven.
Line 2 large baking sheets with parchment paper.
Beat egg white in a small bowl.
Sprinkle granulated sugar in a 7" square on a sheet of wax paper.
Brush the cookie logs with the egg white and roll them in the sugar, pressing to help sugar adhere. Cut logs into 1/4" slices and place on baking sheets about 1/2" apart. Bake cookies for about 20 minutes, until just firm to touch; shift the sheets from top to bottom and front to back of oven hafway through for eveb baking. Transfer baking sheets to racks to cool. Store cookies in airtight container for up to 2 weeks.