Diana 2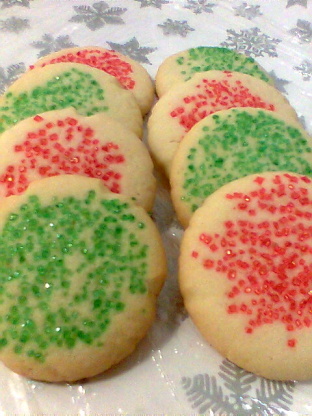 This recipe was given to me by a lady from Texas about 25 yrs. ago. It is the best sugar cookie recipe I have ever tasted, and the response to it from others who have eaten it has been similar to my experience. I have never tried to ice it or make shapes from it. It's just good on its own. This is a double recipe - because that is how it was given to me.

Oh My Gosh! Yum and easy!
Cream butter and sugars.
Add oil, eggs and vanilla and mix.
Add dry ingredients gradually.
Measure out by level spoonfuls.
Roll into balls.
Place on ungreased cookie sheet and flatten with the bottom of a glass dipped into sugar.
Bake at 375 until just set and edges are slightly browned (about 10 minutes.).