dicentra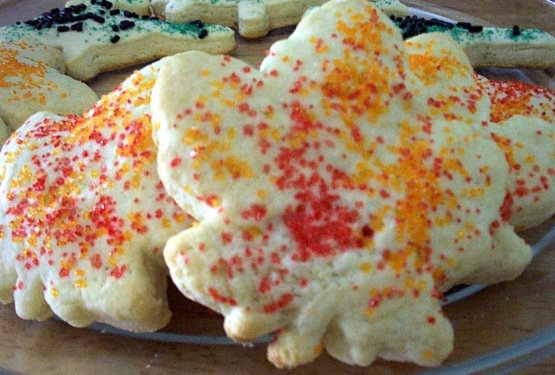 The sour cream makes this cookie moist and rich. Chill the dough for 2 hours or more before rolling out.

I love this recipe. How ever it doesn't make 36 cookies. It makes about 5 or so dozen depending on how thick you cut them out. Keep in mind that this recipe fluffs up in the oven really good. My kids liked them so much they ate them before I frosted them.
Cream the butter and sugar.
Beat in eggs and extracts.
Mix the baking soda into the sour cream and add to mixture.
Sift last three ingredients together and add to mixture.
Chill dough.
Roll out and cut into desired shapes.
Bake at 350° for 8-10 minutes.