Sugar Cookie in a Mug or Coffee Cup

I was craving a cookie with my afternoon coffee but their were none to be found. Found this pin from a blog called No. 2 Pencil and gave it a whirl. The results were a very cakey cookie but the flavor was great and it satisfied the craving!
Directions
Spray microwave safe coffee mug with vegetable oil spray.
Place butter in the mug & melt in microwave (about 30 seconds).
Add sugar, vanilla and salt and stir together.
Add the egg yolk, mixing thoroughly.
Add flour and stir until combined.
Top with sprinkles and cook in the microwave for about 40-45 seconds. Check for doneness with a toothpick.
Reviews
Most Helpful
OKAY. LET ME TELL YOU ONE THING. I made an account on this website solely for the purpose of reviewing this cookie. I mean, yeah. I'll probably use it in the future for something. But take a moment to sit down, stare at a wall, turn on some intense music, and let that sink in. I used a whole five minutes of my ever-dwindling life to sign up for this website just so I could review this cookie. I could have been sleeping. I could have been watching children and puppies play in a park. I could have been enjoying the great outdoors. I could have been saving lives. Instead, I chose to write this review. WITH THAT IN MIND, let it be known that you have just casually stumbled upon the holy grail of microwave cooking. Now, I have been cooking ridiculous things in the microwave for quite a long time now. I have no idea why. Sometimes I theorize that it is more that I am amused by the fact that I can cook something in the microwave that does not taste like a shoe than the fact that I am actually hungry or in want of a dessert. Naturally, when I noticed last week that I had neither the brown sugar nor cocoa powder necessary to recreate either of the recipes I usually go for, I became desperate. So desperate, in fact, that I actually overcame my tendency to lie on the floor and make strange noises when faced with adversity and took to Google to find another recipe that called for neither of those ingredients. Now, initially, I was a bit hesitant -- ever since the Great Gravity-Defying Egg Incident of 2012, I had been wary of microwave recipes involving eggs in any capacity (not to mention the fact that even so much as slight eggy flavor in anything but. uh. an egg. is, in my humble opinion, the nastiest thing in the world). But for some reason, I saw in this recipe the very image of hope and prosperity. Without further ado, I began frantically mixing flour, sugar, butter, and everything else. For good measure, I threw in probably more butterscotch chips than anyone has any business consuming in one sitting. I then placed my concoction in the microwave and said a silent prayer to the microwave gods that I would not be let down. Needless to say, I was very pleased with the outcome. I have since made it two additional time, once substituting my butterscotch chips for mini m&ms. I have no regrets. Please make this cookie. Yes, some people have said that it "tastes like a bad pancake." Some people have also said that the Earth is flat. If you want to lead a fulfilling life, you would be wise to get up right now and go make this. Please. It is truly inspiring.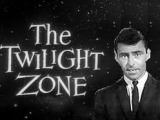 I made it exactly as written, except I dusted the top with granulated sugar because I didn't have sprinkles. I was tempted to increase the sugar, but I wanted to rate the recipe exactly as it was written so I didn't. While it did taste like a sugar cookie and was VERY satisfying, I think I could have handled having an extra tablespoon of sugar in it. It was sweet as is, but I have a really big sweet tooth. I will try it that way next time, but thanks for the dessert. Super easy and super fast!<br/><br/>UPDATE! I have been playing with this recipe. Yes, it is definitely better with 3 TBP of sugar. Also, I looked at a chocolate cookie recipe on pinterest and made some changes to this recipe as a combo of the two for a yummy chocolate cookie/brownie treat. Changes are: 2 and 1/2 TBP of sugar, no egg yolk, 1 tsp of oil, 2 tsp of milk, 2 tsp of cocoa. Microwave for 45 seconds, then an additional 10 seconds, very very light sprinkle of salt and then sprinkle with confectioners sugar. (Leave out the salt if you don't like salty chocolate.) DELISH!

i found that if i cooked it for 30 seconds that it was still to dry so i found that 25 seconds is more preferable for my taste bud!