Sugar and Cinnamon Spiced Pecans
Olive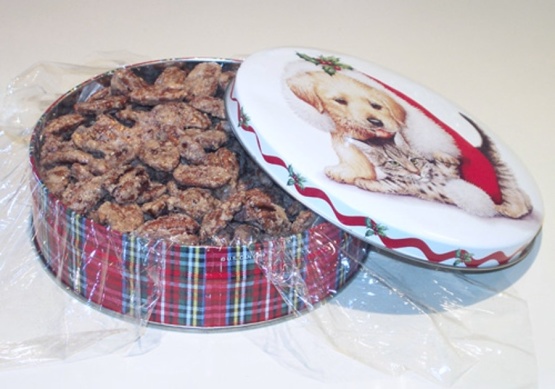 I love this recipe. It is such a hit, especially around the holidays. This is one of those recipes that can be made and given for an edible gift. Hope you enjoy!

This is a delicious recipe! Highly recommend!
Whip egg white until frothy.
Add water, sugar and cinnamon.
In a 13x9" cake pan, melt the margarine or butter.
Pour pecans in egg mixture, stir well, then pour into pan.
Bake at 250 for 1 to 1 1/2 hours, stirring every 15 minutes.