Parsley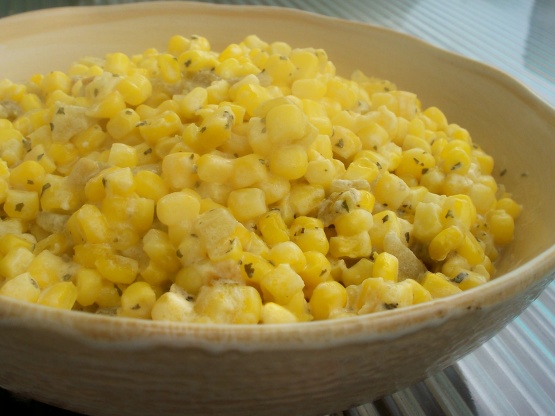 Sue makes this every year for our family vacation and it's gone fast!

Very good. I could not find 12 oz. bags of corn. Used 16 oz. bags instead. Had a large crowd. Used 5 (16 oz.) bags of corn and 12 oz. of cream cheese and that was more than plenty, may only use 8 oz. next time. Everyone really enjoyed this and was surprised when I told them how easy it was. Thanks for the recipe!
Combine all ingredients and cook in crock pot all day. That's it!