ChefLee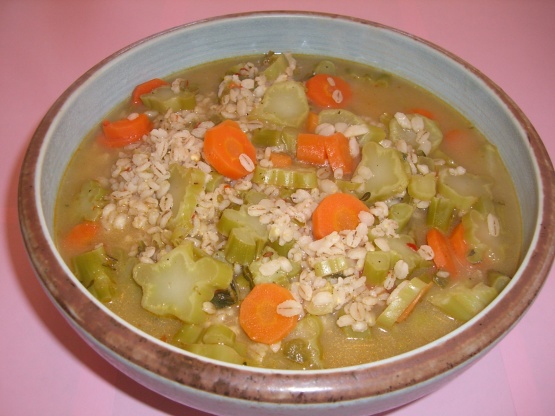 Don't throw away the bottoms of your fresh broccoli, they are very tasty and tender thrown in a soup! I made this soup up so poor broccoli stumps across the world don't get wasted. Hope you enjoy it!
Heat oil in a large soup pot. Add garlic and jalapeno and saute for 1 minute.
Pour in water and chicken broth and bring to a boil then add broccoli bottoms and carrots.
Bring back up to a boil then add Lawry's, pepper, crushed red pepper, lemon juice, ginger, and barley.
Boil for 30 minutes, stirring occasionally.