Stuffed With Love-Shrooms
Prep 25 mins
Cook 30 mins
These stuffed mushrooms are full of flavor. They take a little bit of work but everything smells so good as you cook it! It is almost like a day at the spa! (well not really, but well worth the effort) This is my own recipe. I have tried different ingredients but I like these the best together! Hope you like it!
Directions
Arrange Mushrooms in a large glass casserole dish, set aside.
Preheat oven to 350 degrees.
In a pan, sauté mushroom stems, garlic, and olive oil for about 3- 4 minutes.
Add wine and continue to sauté for about 5-10 minutes.
Remove mixture from heat and place in a bowl.
Stir in bread crumbs, chopped bacon, parsley, mayo and gorgonzola cheese. Mix well.
Scoop small amounts of mixture into each mushroom cap. Bigger caps will need more of the mixture.
Sprinkle tops with salt and pepper.
Cut provolone cheese into fourths.
Place small pieces of provolone onto each mushroom cap.
Cook in oven uncovered for 20-35 minutes. The bottom of the casserole dish will be wet when mushrooms are ready, and the cheese on top should be brown and bubbly.
Rice complements this nicely!
Reviews
Most Helpful
this recipe sounds awesome!!! but for those who may not know you NEVER wash mushrooms rather gently brush or wipe off any dirt. i am so looking forward to making these.
I didn't wash my mushrooms as they weren't dirty and made this exactly as the recipe stated - I took them out when the bottom of the dish was wet and they were absolutely fine. Delicious in fact. I don't normally like Gorgonzola, but once baked with the bacon, breadcrumbs and mayo etc. these were just lovely. We both loved them!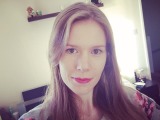 I've made a recipe very similar to this, so I can't wait to try it!
But I also wanted to "2nd" the advice given by http://share.food.com/community/snmplus3/style.esi?member_id=1147907. Mushroom are like sponges... they SOAK water up, then when you cook them, all the water comes out (if that is how you've cleaned them) and destroys the end result. Use a very soft damp cloth to wipe all the dirt off. Rinse and squeeze dry the cloth frequently as you go through all the mushrooms so you don't put dirt back on! Then once they've all been gently wiped clean, trim the stem or remove as direct in the recipe.