Stuffed Trout (Campside or Grilled)
Prep 15 mins
Cook 10 mins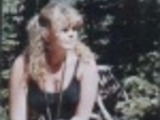 I love to camp and fish in the Rocky Mountains of Colorado. This is a very easy camp side fish recipe or can be prepared after you get home. You can also adapt this for the oven and for any other type of fish. Add or subtract ingredients for your own tastes. I have also used sunflower seeds and raisins for something different. My family loves this fish over a campfire. Clean up is
Directions
--If preparing for camping, package in advance--.
Mix diced bread, parsley and spices in one sealable bag.
Mix onions, pepper, celery,and garlic in another bag.
--To prepare stuffing--.
Combine diced bread, onions, peppers, celery, garlic and spices.
Stir in melted butter or margarine.
Fill each trout cavity with stuffing mixture.
Sprinkle with paprika.
Spray pieces of heavy duty foil wrap with cooking spray.
Wrap fish in the foil tightly.
Bury in hot coals of your campfire or grill for about 10 minutes or until fish flakes easily with a fork.
Most Helpful
Terrific! I made it with two trout filets. I didn't have green pepper, and added fresh oregano. Everyone raved.
We have prepared this two times. The first was outside on the grill and it was delicious. The second time we were getting ready to grill and the rain started coming down so I baked it in the oven for 20 minutes at 350° F. It was still really good although we prefer it grilled. I did add a bit more melted butter as it seemed a little dry. Thanks for sharing!
This was so easy to make. It was so delicious. We made it on the barbeque and the meat just flaked off. Will make again.