Stuffed Shells With Ricotta and Spinach (By Gertc96 & 2bleu)
Prep 15 mins
Cook 25 mins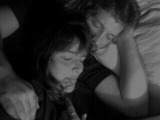 9/24/08: As the original recipe looked great in a magazine, it didn't fare well by us nor some reviewers, so we felt it needed a serious make-over. We asked our dear zaar buddy, Chef #279989, to help us reconstruct it. Chef #279989 is very creative and has some wonderful recipes of her own, so we knew it would be in good hands. The revision includes a different type of pasta, and the addition of mushrooms, bacon, mozarella, and egg. The other changes are more subtle and more to do with preparation. Gert suggests adding tomato sauce, but we may try it with alfredo sauce, or perhaps a bit of both. 9/27/08 - We made these for dinner tonight using tomato sauce and fresh spinach. We gave it 5 stars all-the-way! Buddha loved it as it, but for my tastes, I would omit the bacon. The filling really makes alot, but no worries, because you can bake the extra filling in a small casserole dish as it is outstanding! Kudos to you Gert, and thanks for turning a not-so-great recipe into a 5 star spectacular!
12 jumbo pasta shells, cooked al dente'
4 slices bacon, chopped
1 tablespoon butter
1⁄2 cup mushroom, chopped
1 (10 ounce) box frozen spinach, thawed and thoroughly squeezed of moisture (or use fresh)
4 green onions, chopped
1⁄2 cup part-skim ricotta cheese
1⁄2 cup part-skim mozzarella cheese, shredded
1 egg
2 tablespoons parsley, chopped
1⁄2 tablespoon dried tarragon
salt, to taste
black pepper, to taste
1 cup tomato sauce or 1 cup alfredo sauce
1⁄2 cup parmesan cheese, grated
Directions
In a saute pan over medium-high heat, fry bacon till crisp. Remove bacon and drain on paper towels.
Melt butter in the pan with the bacon grease. Add mushrooms, season with salt and pepper, and saute' until just soft.
Add spinach and green onions. Saute for 3-5 minutes. Remove pan from heat and set spinach mixture into a mesh strainer to drain.
In large bowl, combine, ricotta, mozarella, egg, parsley, tarragon. Season with more salt/pepper to taste. Add spinach mixture to the ricotta mixture and mix well.
Spread tomato sauce into the bottom of a baking dish. Spoon spinach/cheese mixture into the cooked shells. Place filled shells into the baking dish and sprinkle with parmesan cheese. Bake at 350°F for 20-25 minutes. NOTE: If you have leftover filling, place it in a ramekin or small baking dish and bake along side of the shells. It's delicious!
Most Helpful
Don't know what the original recipe was, but this makeover turned out great. I used turkey bacon. I liked the tarragon, but I think I will use dried basil next time instead. I used a commercial spaghetti sauce, but would like to try with an alfredo sauce. I made this up the night before up to the baking, and baked about 35 minutes, straight from the fridge to the oven. That method worked great. A great side for chicken, but would be good with pork or fish also!

This recipe has clearly been on something of an epic journey to where it sits on Zaar in its present form! And so have I in making it. I was unaware of the recipe in its earlier incarnation, but as a lover of both spinach and mushrooms to say nothing of my love of those ingredients with ricotta, I was really keen to try it. And the photographs certainly also played a major role in my seduction! I've now made the recipe twice and I've made a double portion both times, so I do have lots of both versions stashed in the freezer. VERSION ONE: because my regular shops were inaccessible due to streets being closed off for a street festival, I dashed into a supermarket that wasn't my regular supermarket. I didn't like the look of either their bacon or their mushrooms and they actually didn't have any jumbo pasta shells. Their canned mushrooms all looked dodgy too! Shan't be going back there! So, my improvised version was made filling cannelloni tubes: VERY time-consuming! And I added a generous quantity of a natural seed and pine nut mix (pepitas, sunflower kernels and pine nuts) to the spinach and ricotta filling. Very tasty. Really loved the crunch from the seeds and nuts. VERSION TWO: made nearly exactly to the recipe, but with the addition of the seeds and nuts. And in both versions, I did use a blend of rosemary and sage instead of the tarragon. Very into rosemary and sage at the moment. Both times making this, I used I used MarramMamba's delicious The Simplest Tomato Sauce Ever (Marcella Hazan). This recipe is very tasty, and it really is SO much easier to fill shells than cannelloni tubes: I'll certainly be making this again, so thank you for sharing this recipe!

This was very tasty, and fairly easy to make. Instead of bacon, I used 4 oz. of pancetta, which I mixed in with the filling before stuffing the shells. I left out the tarragon and instead added a touch of parmesan to the filling. I spread 1 cup of marinara sauce in the bottom of the pan, and then poured another cup over the shells and baked them. They were absolutely delightful!