Prep 15 mins
Cook 35 mins
It's our tradition to have these for Christmas and Thanksgiving. It's everybody's favorite. I always serve it with Nonie's Mandarin Salad. The recipe is off a pasta box, but I've changed it to use fat free cheeses and our favorite sauce. This recipe is awesome if you have a lot of people to feed and not much time.
Directions
Preheat oven to 375°.
Cook pasta according to package.
Meanwhile in a large bowl stir the cheeses, eggs, parsley, salt, pepper, and nutmeg together.
In a 13x9-inch baking dish, pour 1 cup of the marinara sauce on the bottom and spread evenly.
Fill the pasta shells with the cheese mixture.
Place shells in baking dish and pour 1 cup of sauce over the top.
Place remaining stuffed shells on top of the other shells and pour remaining sauce over the top.
Sprinkle additional Parmesan cheese on top.
Cover baking dish with foil and bake for 35 minutes.
Reviews
Most Helpful
Very tasty stuffed shells. The only thing I did different was to add some chopped spinach to the cheese mixture before stuffing the cooked shells. I also made my own meat sauce with Daryll Bennett's meatballs (#42771) This recipe was very easy to make and looked very nice coming out of the oven steaming and ready to go. It was served with steamed artichokes and garlic bread. Thanks for a great dinner.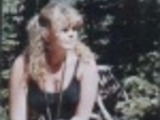 I thought this was very good and easy. I made my own marinara sauce to use, but other than that followed the recipe as stated. I thought the filling could use a tad more flavor though I am not sure what it needs. Very good and will make again.
Excellent starter recipe for stuffed shells. I added 1 pkg frozen spinach,thawed and squeezed out, Also added garlic power instead of more salt since the cheeses, and pasta water are salted. I have a friend who is allergic to nutmeg so substituted allspice. Tried the suggestion to put the cheese mixture into a bag and squeeze out, but using a spoon was easier. Serve with crushed red pepper on the side, big hit with my husband who doesn't like ricotta cheese. Thanks for posting.