Prep 25 mins
Cook 25 mins
These are great finger foods. We always make them for Super Bowl parties. Kids enjoy helping make these and eating them as well. You can add green peppers, onions or mushrooms as well!
2 (10 ounce) cans pizza dough
8 ounces mozzarella cheese, cut into 48 cubes
48 slices pepperoni
1⁄4 cup olive oil
1 1⁄2 teaspoons italian seasoning
2 tablespoons parmesan cheese
1 (14 ounce) jar pizza sauce, heated
Directions
Heat oven to 400.
Spray 13x9 pan with non-stick cooking spray.
Remove dough from cans and unroll.
Press out each dough rectangle to form 12x8 rectangle.
Cut each rectangle into 24 squares.
Top each square with cheese cube and pepperoni.
Wrap dough around filling completely.
Press edges to seal and place seam side down with sides touching in pan.
Combine oil and seasoning in a small bowl and drizzle over dough in pans.
Sprinkle with parmesan cheese.
Bake at 400 for 15 to 25 minutes or until golden brown.
Serve with warm pizza sauce.
Reviews
Most Helpful
The possibilities for stuffing these are almost endless. For supper with a plate of nachos, it's quick, easy and yummy. I made mine without the oil and italian seasoning, and they were just as tasty as can be. Great recipe.
This got a lot of compliments at our party. I was out of Italian seasonings so I just brushed the tops with a little pesto mixed with oil. Thanks for posting!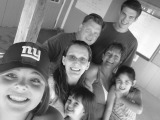 These pizza bites were delicious! Just what we wanted for the football game snack! I made exactly as written and they were perfect for us. Thanks for a great recipe. I will definitely be making these again!