Derf2440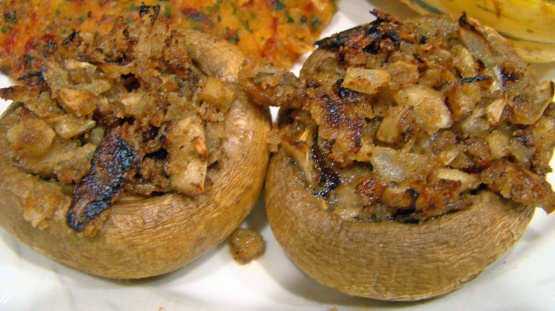 Can be used as an appetizer or serve with roast beef as a side dish.

Very good stuffed mushrooms and so quick and easy to do. We do like our mushrooms cooked a little more so I roasted them at 350F for 20 minutes, turned out delicious! I just did 4 large mushrooms for the two of us to go with our tilapia supper. I wil be making these again. Thanks for posting.
Wash mushrooms, remove stems and save.
Chop stems and saute with onions in butter for 10 minutes.
Add remaining ingredients, and use mixture to stuff mushrooms.
Broil 5-8 minutes.
Makes 36.
Note: To accompany roast beef, fill 12 large caps for 6 servings.