Prep 30 mins
Cook 30 mins

Healthy alternative to the bread stuffing filled minute steaks. Recipe that my father came up with and now is a family favorite!
Directions
Combine all filling ingredients in a large sauce pan except pine nuts and red wine.
Cook until veggies are fully cooked and soft over medium high heat.
In the last minute of cooking add red wine and pine nuts and reduce.
Let mixture cool.
When mixture has cooled enough to handle put 1/6 of the mixture on each minute steak.
Roll steak up (like a burrito) and secure with string or metal skewers.
Heat cooking oil over medium high and cook filled steaks.
Turn steak for even cooking on each side, about 2-3 minutes each side.
Add 1/4 cup red wine to pan once meat is fully cooked.
Reduce the sauce.
Serve!
Most Helpful
Very tasty steak! I loved the crunch from all of the veggies and nuts. Next time I think I will double the wine though. Thanks for the great recipe!

This was very unique. We never heard of rolling up minute steaks and that was pretty cool. We did not use any nuts. Buddha liked this more than me, but that's cause I am not fond of mushrooms. -Bird-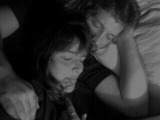 Good stuff! They were fun to make and delicious to eat. I had only four steaks so they were stuffed quite full--all to the good. Juicy and tender. Thanks.