Rita1652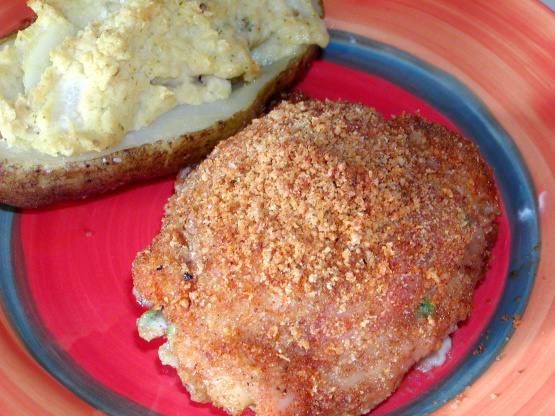 Great recipe that looks like it will be trouble making, but really is not.
Preheat oven to 350 F.
Combine bread crumb ingredients in a ziplock bag.
Dip chicken breast into melted butter then shake in bread crumb mixture.
Lay chicken pieces flat and put cheese and chopped jalapeno slices on top.
Fold and fasten with toothpick.
Place in 13x9 inch baking dish.
Bake, uncovered for 40 minutes.