Stuffed Green Pepper Soup
Marmies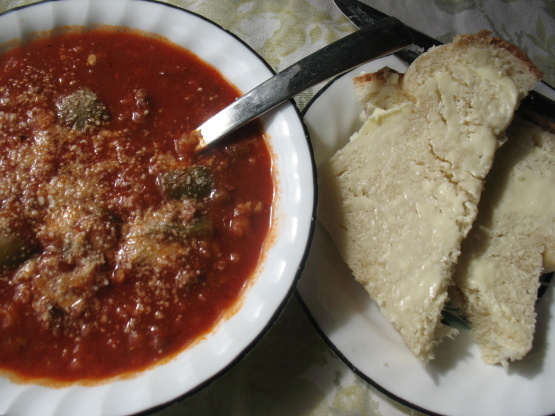 A meal on its own!!! Tastes just like stuffed peppers without all the glamour. Truly easy and satisfying. Comfort food at its finest. Can easily be prepared in a crock pot...at step 3 just throw it in the crock on med for 7 hours . It freezes nicely too!

The best soup I have ever eaten...the vinegar makes it!
In a large dutch oven brown meat and onion with salt and pepper.
Add green pepper to partially cook - 5 minute.
Add remaining ingredients.
Bring to a boil,.
Reduce heat and simmer 45 min untill rice cooked and peppers tender.
Top with Parmesan or cheddar and serve with crusty bread.
Enjoy!