PaulaG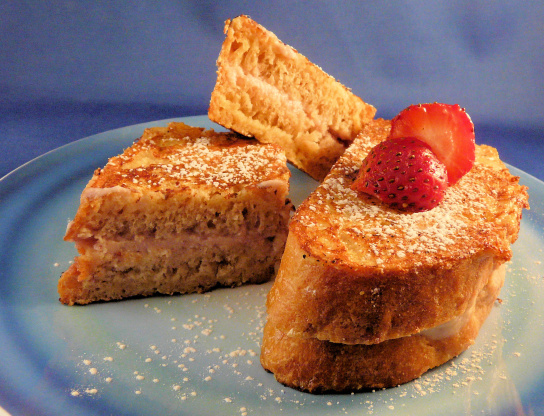 I got this recipe from my Light Cooking cookbook; they're really easy to make and taste great!
In a small bowl mix strawberry preserves and ricotta cheese until smooth (I always add strawberries to taste); set aside.
In a shallow bowl or pie plate mix: eggs, brown sugar,evaporated milk, and vanilla extract.
Then, grab two pieces of bread and add ricotta mix between both slices.
Dip both sides of the sandwich into egg mix and cook each side until golden brown with vegetable oil/butter/margarine in large skillet pan.
Optional: add powdered sugar and syrup.