Stuffed Eggplant Parmigiana
Boomette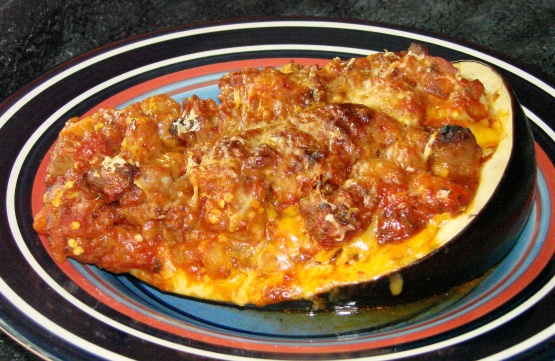 My daughter recently bought me some vintage cookbooks. This recipe came from Betty Crocker's Dinner in a Dish, published in 1965. This is a great version of one of my favorite ways to enjoy eggplant!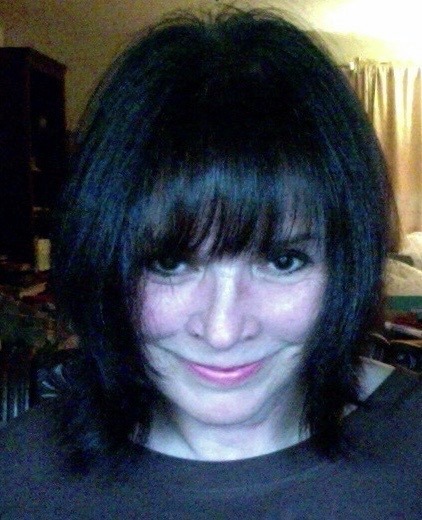 This was really very delicious and a nice change of pace from typical eggplant parmigiana! I also used 1 large eggplant, which I quartered to make four sections. I found I didn't have the right size can of tomatoes, so I used approximately half of a 28-oz. can of San Marzano diced tomatoes, which worked out great. Since I had removed the flesh from the eggplant so well, the shells were really superfluous, since there was really nothing left to them but peel. I could see using the filling over pasta, too. Thanks for sharing this recipe. Made for 1-2-3 Hit Wonders Tag Game.
Preheat oven to 350 degrees. Mince the garlic. Cut eggplants in half and scoop out the pulp; dice.
Remove the casing from the Italian sausage. Brown the sausage in a skillet; drain well.
Add the tomatoes, tomato paste, parsley, garlic, salt and oregano. cover and simmer 15 minutes.
Add the diced eggplant pulp. Cover and simmer 15 minutes longer.
Place the eggplant shells in a greased 13x9x2 baking dish. Divide half of the sauce among the eggplant shells. Sprinkle with the mozzarella cheese.
Heap remaining sauce on the shells and sprinkle with Parmesan cheese.
Bake, uncovered, 30 minutes.