Stuffed Chicken in a Blue Cheese and Pecan Sauce
2Bleu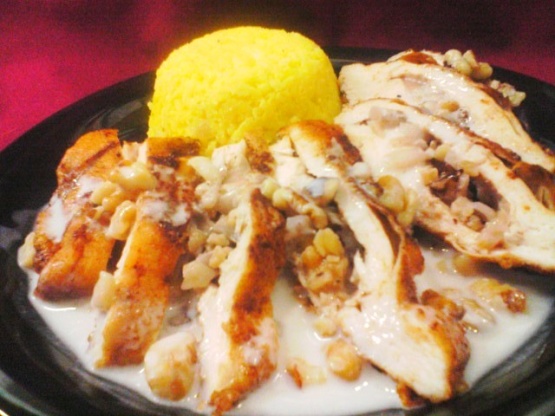 From Jenny Stacey's Steam Cuisine. I am guessing at the times here!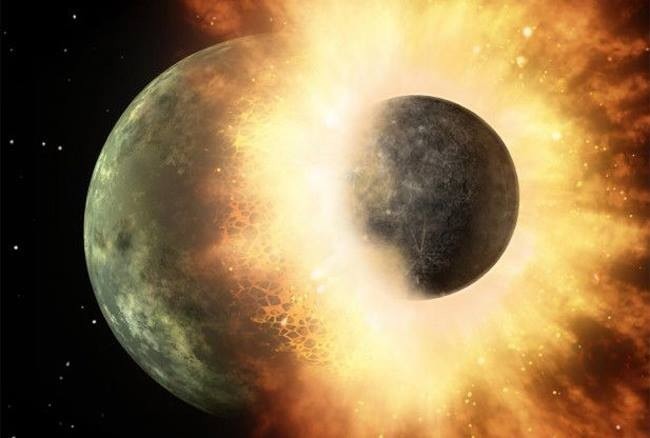 Top Review by 2Bleu
This recipe made it into our Book #231450. 3/13/08 - What a fantastic dish! The only thing we did different was we used shallots and walnuts. We also omitted the watercress as we didn't have any on hand. This was simple to make, very unique in flavor, and grand on taste. Absolutely wonderful. Thank you for posting. :)
4

chicken scallops
salt and pepper

4

tablespoons fresh whole wheat bread crumbs

2

tablespoons pecans, chopped

5

spring onions, finely chopped

2

garlic cloves, peeled and crushed

1

small red pepper, finely chopped

2

teaspoons lemon juice

1

lemon

2

teaspoons butter, melted

For the sauce

1

tablespoon butter

1

tablespoon plain flour

150

ml milk

6

tablespoons dry white wine

4

tablespoons soft blue cheese, crumbled

2

tablespoons pecans, chopped

4

tablespoons fresh watercress, chopped

4

tablespoons plain yogurt
lemon wedge, to garnish
watercress, to garnish
Pound the chicken to 6 mm in thickness. Cut a slit in the side of each escalope to form a pocket. Season the inside of the pocket with salt and pepper.
Mix the remaining stuffing ingredients together and spoon into the pickets, pressing in with the back of a spoon.
Cook in a pan until the chicken is cooked through.
Meanwhile, melt the butter for the sauce in a pan and add the flour. Cook for 1 minute and gradually stir in the milk and wine. Bring to the boil until the sauce thickens.
Add the cheese, pecans, watercress and yoghurt, and heat gently until the cheese has melted.
Remove the chicken from the steamer and place on a warmed serving plate. Spoon on the sauce and serve garnished with lemon and watercress.