I am dedicating this recipe to my taste tester who put up with, (and I think actually enjoyed) all of my trials and errors. This ones for you!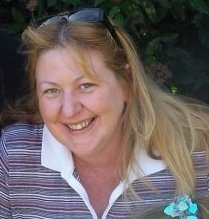 Top Review by Jubes
and loved that they were baked in the oven. I used gluten-free breadcrumbs and added my own Italian seasoning. I used frozen spinach as that was what I had- ensured it was well squeezed out before using. I found them a little tricky to roll but they were a dish you could serve to company.
Preheat oven to 375°F
Place spinach leaves in a bowl with a few tablespoons of water. Cook in microwave for 20 seconds or until leaves are limp. Drain water and set aside.
Place a chicken breast between plastic wrap and pound to 1/4 inch thickness using a mallet or rolling pin. Repeat with remaining breasts. Sprinkle both sides of each breast generously with salt and pepper.
Mix the spinach, cheese, sun-dried tomatoes, and garlic. Place 1/3 of this mixture on each breast and roll up. Secure with toothpicks.
Mix the breadcrumbs with the dried basil and garlic salt.
Dredge breasts in flour, then roll in beaten egg and roll in the bread crumbs making sure to get the ends of the rolls coated as well.
Place in a buttered 9X9 square pan and bake for 35 minutes or until chicken is no longer pink. Remove toothpicks and serve.