VickyJ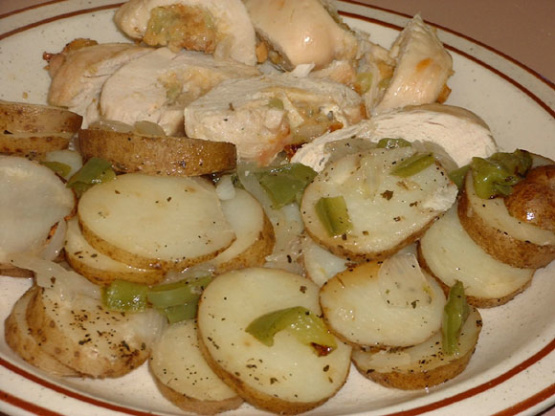 Now that grilling season is over I didn't know what to do with a large split chicken breast. It seemed too large to sautee so I dreamed up this recipe. We both loved it!
Preheat oven to 350°F.
Mince celery and onion and add to stuffing mix. Add melted margarine and chicken broth and mix well. Rinse and trim chicken and lay flat with cut side up; salt and pepper to taste. Spread stuffing mixture evenly on chicken. Fold up and secure with metal skewers. Season outside with additional salt and pepper if desired.
Place in baking pan and cook for 40-45 minutes until chicken is done and stuffing is slightly browned.