-Sylvie-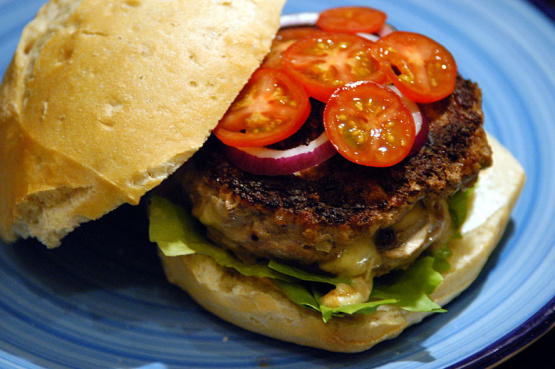 Far above the ordinary burger!!

Quite tastey! I'm not a mushroom person, so I stuffed them just with cheese - a combo of baby swiss, colby, and jack. Served it on a buttered toasted onion bun - yum!
Shape ground round into 8 thin patties.
Place 1 slice swiss, 6 slices mushrooms and 1 slice cheddar on 4 patties.
Top with second pattie and seal edges well.
Pan fry on med heat for about 8 minutes per side, until meat is done.
Salt and pepper to taste.
Place on buns and add lettuce, tomato and onion.