Stuffed Bell Peppers With Brie
Prep 15 mins
Cook 25 mins

A colorful dish great, for a brunch or lunch. Works also well with Camembert cheese. Depending on the size of the peppers you might have to increase the ingredients.
Directions
Cut the peppers in half through the stalk and remove the seeds.
Evenly spread 1tsp of olive tapenade in each half pepper and fill with cherry tomatoes, olives, pine nuts and a few torn basil leaves, top with the Brie.
Place them in a roasting tin with a drizzle of olive oil and bake at 200°C/400°F for 20-25 mins until the peppers are tender.
Serve warm with crusty bread and salad.
Most Helpful
I used small round sweet peppers and used these as an hors d'oeuvre. Very well received! Thanks, Pets!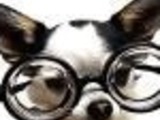 This was so yummy! I found a recipe for tapenade - I thought you could buy it ready-made, but not in my town! Anyway, I used a chopped roma tomato instead of cherry tomatoes, everything else as written. In memory of Pets...

The farm was raving about this dish! Wow! Extra WOW! How good are peppers and brie? Right up there with all time good tastes of course! I used green peppers, (as that was growing in the garden) but other then that, stayed exactly to the recipe. Can't go wrong with this one, folks! Made in memory of our beloved "Pets". 2011