Chef*Lee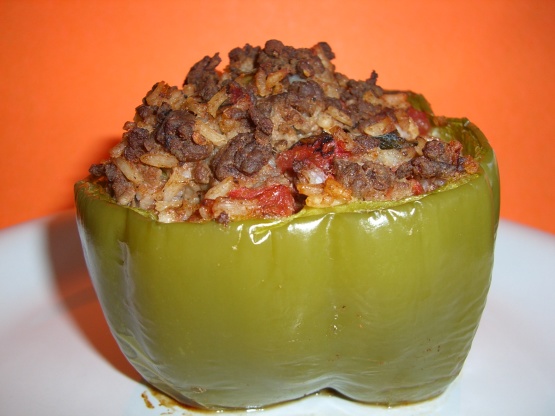 Try using red, yellow, as well as green peppers for a nice presentation. What makes this recipe interesting are the spices--chili pepper and a hint of ground cloves. Sounds strange, but it's delicious.
Cut tops off peppers. With sharp knife, remove white membrane inside peppers. Wash and pat dry.
Arrange peppers in baking pan. If one is uneven, slice a bit off the bottom to allow it to stand freely.
Brown ground beef with onions and garlic.
Add seasonings, tomatoes, and rice. Blend well. If too soupy, cook until some juice is cooked off.
Stuff peppers.
Bake 350 for 45 minutes.