lether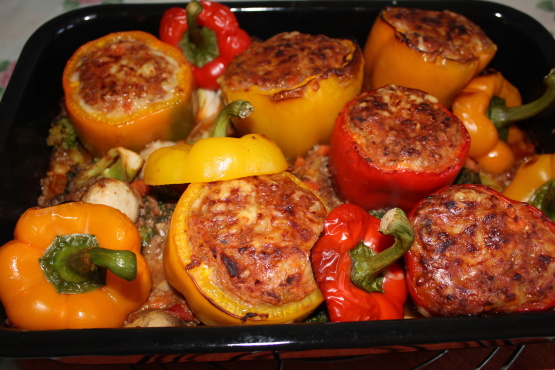 "Very tasty receipe for the one that is not into all those spices" I mix it up a bit with yellow and orange peppers for the heart burn sufferer in my family. It also goes well with ground turkey rather hamburger.
Remove tops and seeds from peppers.
Steam shells for 5 minutes.
Combine remaining ingredients using only half of soup. Mix well.
Fill peppers with the mixture. Place in shallow baking pan.
Bake at 375 degrees for 30 minutes.
Remove from oven and pour remaining soup over peppers and sprinkle with cheese. Return to oven and bake for 15 minutes.