Kim D.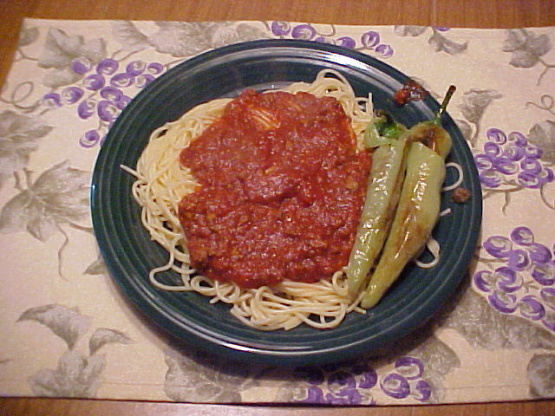 I found this recipe in a magazine last year and decided to try it out. We serve them with homemade spaghetti.

This is a wonderful recipe. I did add 1/2 lb of hamburger meat and 2 cups of colby cheese and it was delicious.
Brown sausage in a skillet; drain.
Wash each pepper.
Cut the tops off of each pepper and set aside.
Remove seeds, rinse, and pat dry.
Stuff each pepper with sausage.
Place tops on peppers and secure with toothpicks.
Saute in hot olive oil on each side until pepper is soft.
Drain on paper towels.