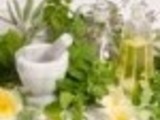 Elegant on an appetizer plate. With soup or salad, dainty enough for a luncheon with the girls. An outstanding sandwich with a Special touch.
Directions
Slice baguette in half lengthwise.
Hollow out leaving a shell ½" thick. Set aside.
Cook spinach, drain and chop in processor; add cheese, basil, and milk; pulse till smooth. Spread on inside surface of bread. Combine ham, nuts, mustard and enough mayonnaise to moisten the mixture.
Pack filling on the bottom half of bread mounding slightly.
Put loaf back together.
Envelop tightly in plastic and refrigerate at least 4 hours or overnight.
Slice on the diagonal and serve.