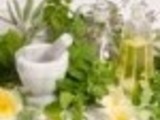 Elegant on an appetizer plate. With soup or salad, dainty enough for a luncheon with the girls. An outstanding sandwich with a Special touch.
Directions
Slice baguette in half lengthwise.
Hollow out leaving a shell ½" thick. Set aside.
Cook spinach, drain and chop in processor; add cheese, basil, and milk; pulse till smooth. Spread on inside surface of bread. Combine ham, nuts, mustard and enough mayonnaise to moisten the mixture.
Pack filling on the bottom half of bread mounding slightly.
Put loaf back together.
Envelop tightly in plastic and refrigerate at least 4 hours or overnight.
Slice on the diagonal and serve.
Reviews
Most Helpful
Delicious. We took our baguette to the beach, where it was devoured. The spinach gives the cheese a lovely bright green colour and added nutrition and roughage for the kids - something I'm always grateful for. I really liked the addition of the pistachio nuts. They added a nice crunch, but I didn't chop them up too finely. This sandwich would be perfect for any picnic/tailgating or beach event, like ours.

This made a delicious sandwich and was so easy to put together! I love pistachios but hubby hates them so I used pine nuts instead which worked well. Made for ZWT5.

Made this as a picnic lunch when my SIL visited me a few days ago and we were on the road doing what we do best-shopping! Served with cornichons, a few olives and a thermos of black coffee. She requested the same when next we go out for the day. Thanks for sharing a great sandwich. Made for ZWT5.