loof751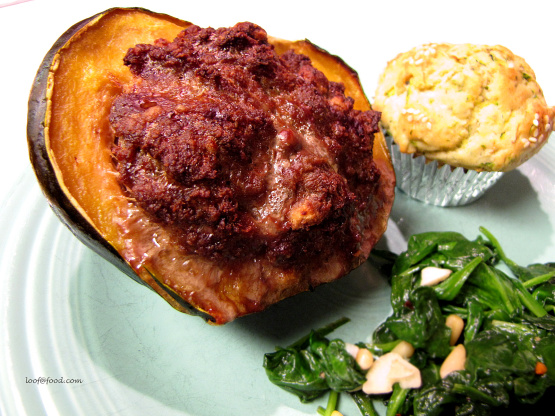 From my collection of handwritten recipes 1960's.

Excellent and simple to make recipe. Since there are only two of us, only made 2 squashes. Did sprinkle some cheese on top at serving time. Will definitely make this again!!!
Combine pork, beef, stuffing and consomme, and mix well. Cut squash in half and discard the seeds. Parboil the squash, cut side down in a little boiling water about 5 minutes and brush generously with melted butter. Divide the stuffing mixture among the squash shells and bake at 350* for about 1 hour, or until squash is tender.