Stuff to Eat (Ok, Ok.... Scalloped Potatoes)
The Most Important part of this dish is the crusty, cheesy top, so use a large casserole dish to allow for the greatest expanse of crunch! My ever-so-creative husband titled this dish Scalloped Potatoes, but I couldn't let it go like that, nosirree bob. Anyway, my dad, who's visiting for the holidays, can't stand the "lines" in onions, so we left them out (the onions AND their lines), but you can add some if you like.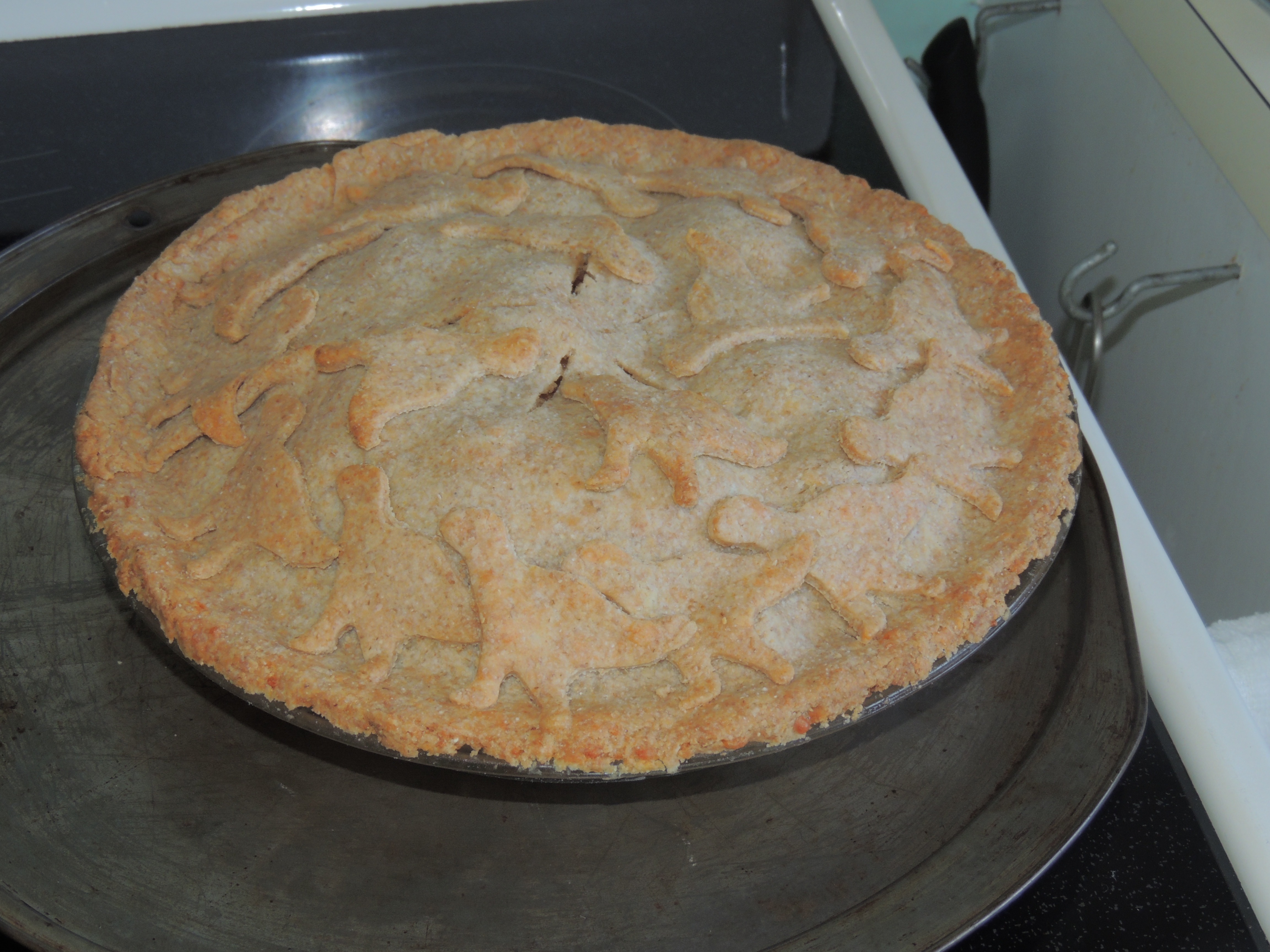 Oh, this is a wonderful thing to do to scalloped potatoes. That crunchy cheesy top is delicious. I wouldn't change a thing about this recipe. Thanks for sharing!
Peel the potatoes and slice them 1/4" thick. I split them lengthwise and slice them like that. Boil them for 3 minutes, drain, then run cold water over them until cool enough to handle.
Butter a flat baking dish and loosely arrange a layer of the potato slices in it like roof shingles, with plenty of air around the slices. Lightly sprinkle with salt and pepper.
Beat the egg and mix in the milk and minced garlic. Pour half of this mixture over the first layer of potatoes.
Put the rest of the potato slices in the baking dish, sprinkle with salt and pepper, and pour the rest of the egg/milk/garlic mixture over it. Sprinkle the cheddar over the top, sprinkle breadcrumbs over that and put some very, VERY thin slices of butter on top.
Bake in the oven at 400F for 45 minutes.