diner524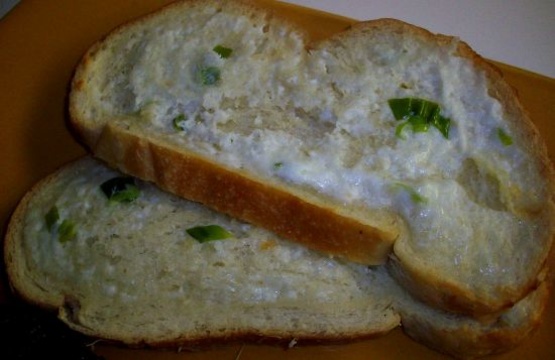 Delicious bread for your next BBQ! Easy to prepare and just throw it on the grill with your ribs, chicken, etc. Experiment with the cheese...I've done this with a pesto-jack I got at the farmer's market and it was great. Recipe is from an old Betty Crocker Barbecue cookbook.
I picked this recipe to make for the Photo Forum's July BBQ event. I made the cheese mixture the day before I planned to grill. This is very simple and so tasty. The only problem I had was getting the bread slices apart after grilling, as the cheese melts and sticks the slices together, but it didn't affect the recipe. Thanks Hey Jude for posting a yummy bread recipe!!!
Cut bread diagonally into 1-inch slices, cutting almost to bottom of loaf.
Mix remaining ingredients; spread between slices of bread.
Place bread on a 28x18-inch piece of heavy-duty foil; wrap securely.
Place on grill 5-6 inches from medium coals; cover and grill, turning once, about 8-10 minutes; unwrap foil and grill bread uncovered 5 minutes longer.