Parsley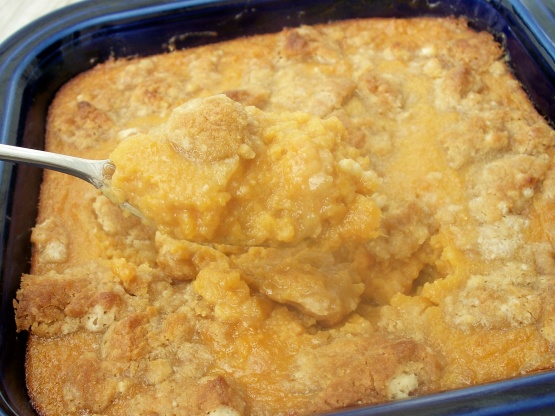 This is a recipe handed down from my mom! She gets the credit, but I make it every year for Thanksgiving and even the kids love it cause it's sweet!

I used three eggs and 1/2 cup sugar, then beat the daylights out of it with a mixer. Made the topping according to recipe. Much to my delight, this turned out like a yam pudding and was delicious! Had thought about cinnamon, but did not use it. It might be good, but this recipe really did not need that. It was a hit at dinner tonight. Thank you!
Casserole: Mix ingredients till creamy – Pour in casserole dish.
Topping: Blend until crumbly and sprinkle on top.
Bake 350°F for 25 minutes or until golden brown. Let sit 10 minutes to let top caramelize.
So good!