Diana 2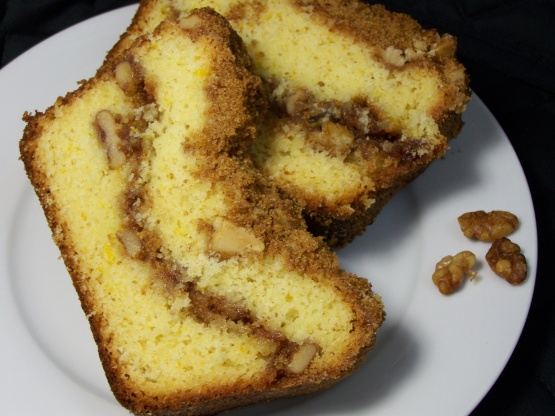 For unexpected guests at Thanksgiving or any time, here is a quick and easy coffee cake that everyone wil love! The streusel topping is a yummy mixture that includes brown sugar, walnuts and cinnamon. The cake is lightly spiced with orange and vanilla. Its delicious!!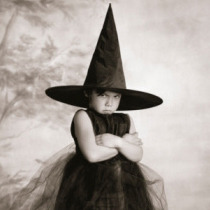 I received this recipe from a Robin Hood Newsletter yesterday, and was just about to post it. Good thing I checked first. :) This cake is very quick to put together, and had a nice flavour. I did add some orange zest to compliment the orange juice, but that was the only change I made. I'd never made a streusel topping with oil before, but it worked beautifully. It took about an hour to bake. We sampled it while it was still slightly warm, and thought it was leaning towards the dry side. It will probably be perfect tomorrow. I just couldn't wait to try it. Thanks for posting Chef Mariajane.
Preheat oven to 375°F Grease an 8 1/2 x 4 1/2 -inch loaf pan.
Combine ingredients for streusel topping in a bowl, Reserve.
Beat sugar and oil until combined. Add egg, orange juice and vanilla. Beat well. Add flour and baking powder. Beat just until combined.
Pour half the batter into prepared pan. Sprinkle half the streusel topping over batter. Place remaining batter on top. Sprinkle with remaining streusel mixture.
Bake in preheated oven 40-45 minutes or until toothpick inserted in center of cake comes out clean.
TIPS: You can replace the walnuts with raisins or dried cranberries.