This is a lovely quick bread that I enjoy making when fresh strawberries are first in season. It is a springtime treat that goes well with a cup of tea or a cool glass of milk.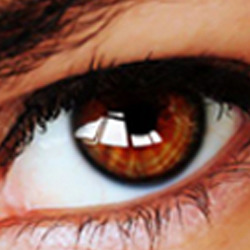 I baked this in a 10-5/8 x 5-1/2 x 2-3/4 Pyrex loaf pan at 325F for 50 minutes, and had enough batter to also bake six leaf-shaped muffins, baked for 20 minutes! My strawberries were very ripe, but unfortunately not very flavorful ~ the bread isn't at all sweet and would benefit from a glaze, a dusting of powdered sugar, or a smear of honey butter! :) Made for French Tart's Rhapsody in Rouge! French Strawberry Fair in May 2010 in the French forum.
Preheat oven to 350 degrees. Sprinkle strawberries with 1/2 cup sugar; set aside.
Combine flour, baking soda, cinnamon and salt. Set aside.
In a large bowl, beat eggs with remaining 1/2 cup sugar until fluffy and lemon-colored. Stir in oil and vanilla. Add walnuts and reserved flour mixture. Stir only until combined.
Turn into well-greased and lightly floured 9x5x3-inch loaf pan; spread smooth. Bake until a cake tester inserted in the center comes out clean, about 45 minutes. Remove from pan and cool on a wire rack.