Nohoko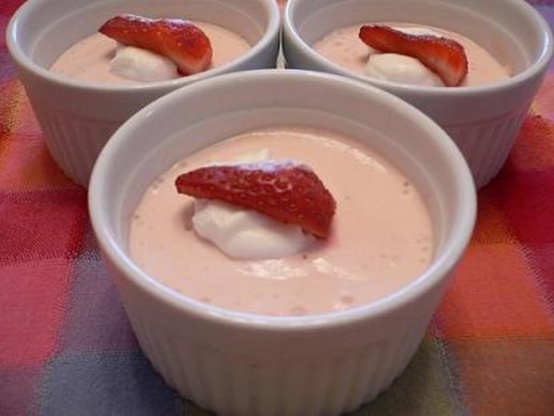 This is one of the most popular desserts among the guests who visited my house despite of its simpleness. You can use your favorite berries instead of strawberries.

I liked that this was a healthier alternative to mousse, however, I experienced some difficulty with the gelatin. It clumped when soaking in water. It didn't seem to dissolve well in the amount of water suggested. I think I may forego the gelatin next time.
Soak gelatin with a tablespoon of water for 5 minutes.
Put cream cheese, yogurt, tofu, and sugar into a blender and mix well.
Microwave the soaked gelatin for 15 seconds and dissolve well.
Add 4 pieces of strawberries, lemon juice ,and the dissolved gelatin into the blender and mix well.
Divided into souffle dishes and cool in the refrigerator for 40 minutes.
Garnish with whipped cream and sliced strawberries.