Strawberry Spinach Salad W/Poppy Seed Dressing
Bergy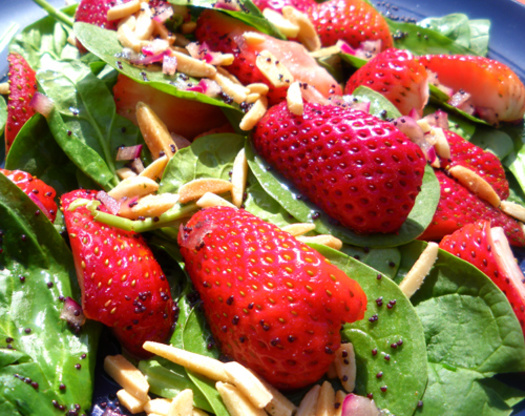 This salad was served at a soccer party down the Cape. It was given to me by a fellow soccer mom, Jane Cox.
Put salad ingredients in a bowl and set aside.
Dressing:.
Combine first five ingredients and mix with hand mixer on medium for 30 seconds.
Add Vegetable Oil in a slow stream and continue to mix for another 30 seconds.
Stir in Poppy Seeds.
Add dressing to salad and toss.
Refrigerate for at least 1 hour to let flavors meld.