MeliBug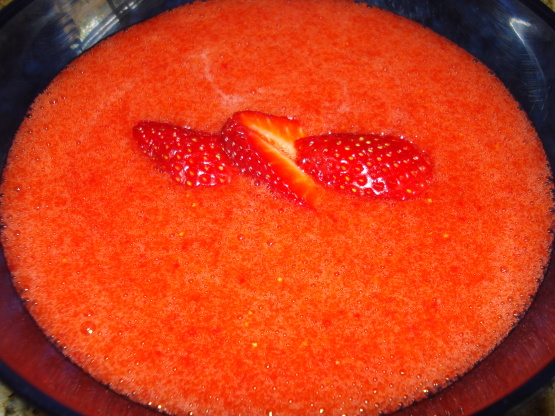 This wonderful soup is great for a light dessert or appetizer anytime of the year. Even when my son was a little guy he would ask for this dish for his birthday dinner.

ooh this was a tasty dessert! i've made fruit soups before but never with wine! i really liked it! i used chardonnay! mmm! i like the lemony taste to it. I may cut back on the sugar next time because i used super sweet strawberries! thanks for a great recipe i'll be making this summer! ;)
In a covered blender container or Cuisinart, place all the ingredients and blend until smooth.
Cover and refrigerate until well chilled.
At serving time pour into dessert dishes.