Strawberry Shortcake Cocktail
momaphet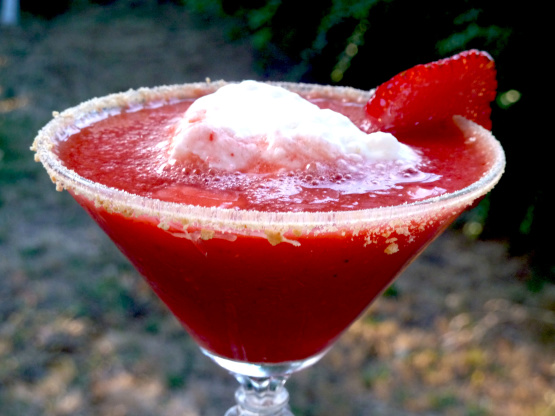 This is a drink from Ricardo that I have not try yet. But I'll try it this summer with fresh strawberries. I had to share with you. I can't wait to see your photos. Cause the one in the issue of Ricardo looks very tempting. The drink is for 4 persons. But with the converter, you can scale it down to 1-2-3 persons or the number you want.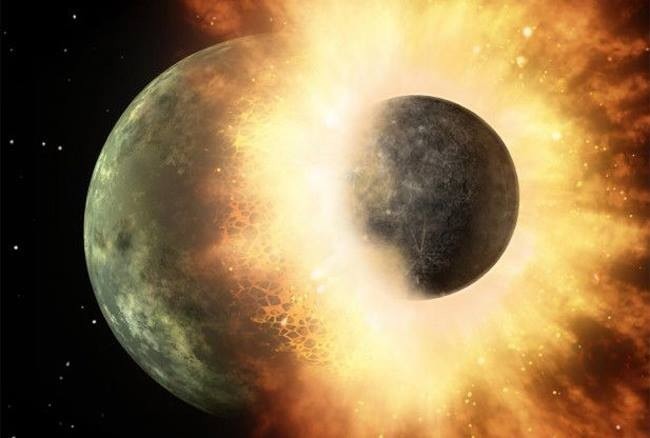 Top Review by 2Bleu
One word.... YUM! A perfect blend. We used all frozen strawberries as fresh ones are not in season right now, Cool Whip for the whipped topping, and when we ran out of rum after the 1st batch, we used a blending of Amaretto and Grand Marnier and it was even better! The graham cracker crumb topping makes this a hit! Thanks for posting an awesome dessert cocktail. :)
You need : 4 daiquiri glasses, put in the freezer (or martini glasses).
In a bowl, whisk heavy cream, lemon zest and honey until firm peaks. Set aside in the fridge.
In a blender, puree fresh and frozen strawberries, apple juice, rum, sugar and lemon juice.
Put the graham crumbs in a plate.
Remove the glasses from the freezer. With the wedge of lemon, moisten the edges of each glass, them dip in the graham crumbs.
Distribute the cocktail in each glasses. Garnish with whipped cream. Garnish with slices of strawberries.