Bev I Am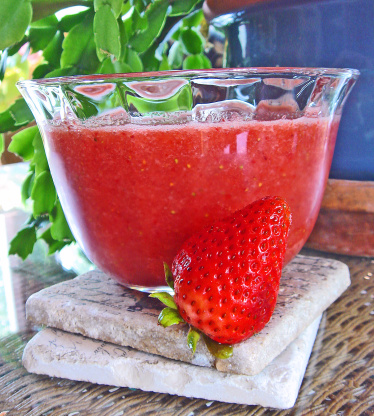 Use over ice cream or my Cream Cheese Pound Cake with Strawberry Sauce (Cream Cheese Pound Cake With Strawberries and Cream). You won't be disappointed. When I make this using fresh strawberries, I cut the strawberries in half, put into the food processor with about 1 cup of sugar and the orange juice and process until well combined. It's a winning combination! From Southern Living.

bev this is marvelous!!! I had it over some butter pound & whipped topping... yummmmmmmmm..gosh... I will be using this during my next get-together!!! I think it would go over very well... maybe do an ice cream with slices of fruit and this sauce over the top of it!! I think this would go well with a pound cake/custard dessert!!
Working in batches, puree berries and juice in blender.
Transfer to bowl.
(Can be made one day ahead. Cover and chill.).