PaulaG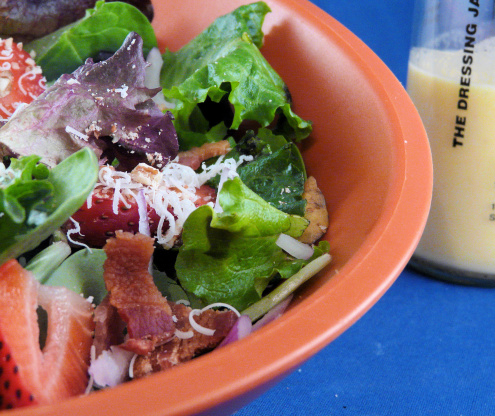 Created for RSC #11. I make the dressing in the blender.
Combine first 6 ingredients in a bowl and toss.
For dressing, blend together the shallots, blood orange juice, and champagne. Gradually add the olive oil and blend well.
Add sugar and mix (this is to cut down the acidity of the shallots, if you need to use less or more, please do so to taste.) Season to taste with salt and pepper.
Toss salad with dressing (as much or as little as desired.) and top with asiago cheese.