Strawberry Rice Krispies Treats
Found some strawberry marshmallows at Walmart and thought up this tasty quick recipe. My family loves these.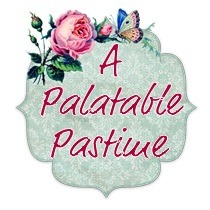 These are quite easy to make for a quick snack! I had thought of making these when I found the strawberry marshmallows at Wal-Mart as well (I had already tried making a chocolate version and enjoyed those). These really have a LOT of strawberry flavor and are a bit more sweet than I expected. I think I will use half strawberry and half white marshmallows next time to make the flavor more subtle. Thanks for posting!
Melt butter in a pan over low heat.
Add marshmallows and stir until completely melted.
Remove from heat.
Work quickly and add rice krispies cereal to mixture, and stir until the cereal is well coated.
Use a buttered spatula or waxed paper, press the mixture evenly into a 13x9x2 pan coated with cooking spray.
When the treats are cooled, cut into squares.