Strawberry Rhubarb White Chocolate Crisp
flower7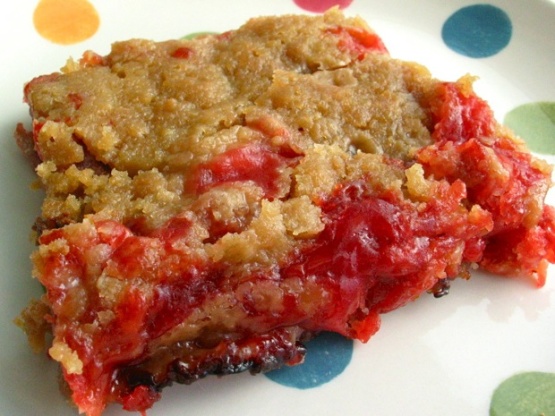 I love Rhubarb so much, and changed up my recipe "Lulu's Apple Crisp" to accommodate rhubarb and added strawberry jello for sweetness and so that the rhubarb isn't so watery (which rhubarb tends to do when cooked). I use the sugar-free strawberry jello to cut down on some of the sugar, but you can use the jello with sugar as well. I've tried other flavors, but in my opinion, the strawberry tastes the best with the rhubarb.
Preheat oven to 350 degrees.
Place chopped rhubarb in a 13 x 9 cake pan and sprinkle with gelatin.
Bake for 20 minutes.
While apples are baking, mix the rest of the ingredients.
Crumble mixture on top of cooked rhubarb and bake 40 minutes longer.