twissis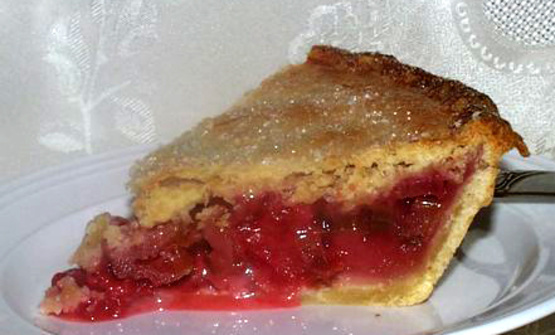 There are a lot of similar recipes on here, but I didn't find this one. It turns out perfect and it's so easy. I like it because it doesn't call for tapioca or cornstarch and the strawberries are whole.

This recipe is perfect and perfectly simple. It is now my official strawberry rhubarb pie recipe, which is saying a lot since I make so many pies. I always make it with a lattice crust, and be sure to let it rest. Wonderful!
Preheat oven to 400 degrees F.
In a large bowl, mix flour and sugar. Add strawberries and rhubarb. Toss and let stand for 30 minutes.
Pour into prepared pie crust. Dot with butter and cover with top crust. Seal edges with water.
Apply yolk to top of pie with a pastry brush. Sprinkle with sugar. Cut small holes in crust to allow steam to escape.
Bake 35-40 minutes, or until brown and bubbly. Cool on rack.