Strawberry-Rhubarb Meringue Pie
katii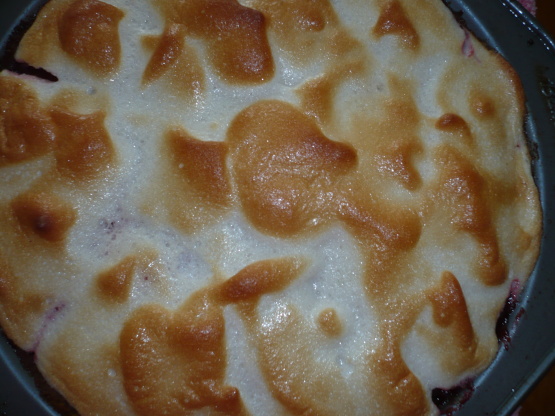 A sweet, fruity pie that is a wonderful summertime treat. If gluten-free graham cracker crumbs are unavailable, try crumbling any gluten-free cookie. Chocolate makes for a decadent treat, gingersnaps for a spicy twist. Perfect when topped with Sweet Red Dessert Sauce!

I tried this today. I used just regular graham crackers that I crushed. I replaced the 1/2 cup sugar with 1/2 cup of Splenda. The rest I follow as directed. Everyone loved it. I was a light & tasty dessert.
Coat a 9" pie plate with cooking spray.
Pour in crumbs and press to form an even layer.
Bake in a preheated 375* F oven for 10 minutes.
Mash 1 1/2 cups strawberries with rhubarb, salt, and 1/2 cup sugar in a pot over medium heat.
Bring to a boil; stir in gelatin.
Remove from heat; add 1 tsp vanilla and remaining strawberries.
Mix egg whites and cream of tartar in a bowl; beat until soft peaks form.
Add remaining sugar and remaining vanilla; beat until stiff.
Spoon berries onto piecrust; top with meringue.
Bake for an additional 12 minutes.
Let cool; refrigerate at least 3 hours.
Enjoy!