Strawberry Rhubarb Dump Cake
Tona C.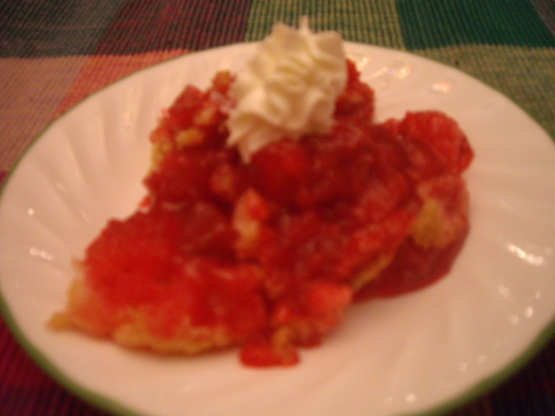 What can I say? It's good and it's easy! The kids will love baking this and loading it up with Redi-Whip. From the kitchen of Wanda Cupp Thornburg, Moberly MO.
Put ingredients in a buttered 9 x 12 x 2-inch pan in even layers in the order that they are given - DO NOT MIX.
Bake in a 350° oven for 1 hour.