Thorsten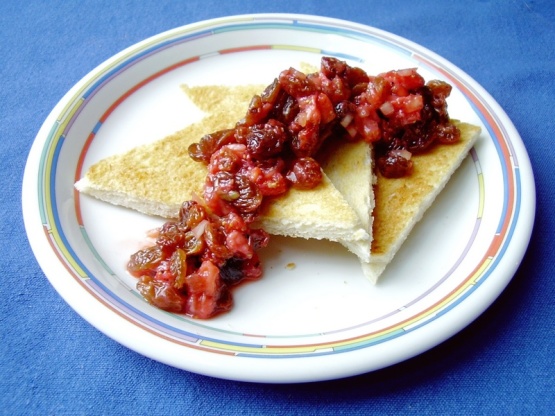 Guess what the surprise is in this recipe? Kinda different...don't you think?

I halved the ingredients but found there was way too many raisins which seemed to overpower the dish. I quartered the strawberries, maybe they needed to chopped finer and I thought the whole relish was a little a little dry. I am not sure of the life of this relish. I will try it again with only about 1/4 cup raisins.
Toss everything together in glass bowl.
Set aside on counter, covered, for at least an hour to allow flavors to meld.
Chill.