ladypit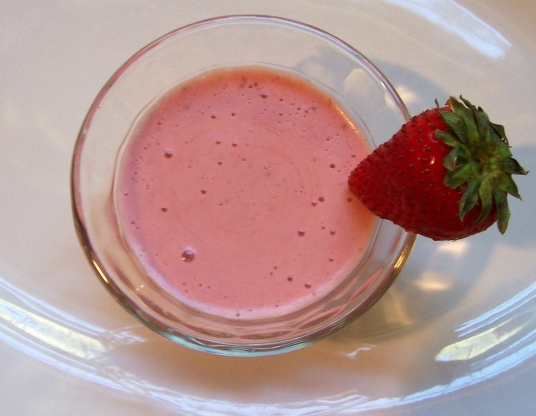 Simple and delightful. Prep time does not include chilling. From the Lead Apron cookbook.

This didn't turn out at all the way I expected. I was hoping for a more creamy, silky texture and this recipe turned out very rubbery, almost like a sponge. I liked the simplicity of the recipe, but I think next time I will try a strawberry custard.
In a 5 cup blender sprindle unflavored gelatin over water and let stand 3 to 4 minutes.
Add hot milk and process at law speed until gelatin is completely dissolved, about 2 minutes.
Add remaining ingredients and process at high speed until strawberries are pureed.
Pour into eight dessert dishes and chill until set.
Enjoy.